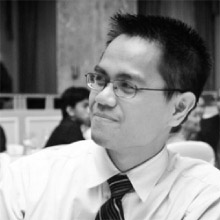 Hello, I'm Francis
Web Designer/Developer and much more...
Read on and learn a bit more about me. Hopefully my passion for web design and development comes through.
I'd love to hear from you! Reach me using the contacts on the right.
Connect with me
Pushing Pixels
Preface
I've been learning to code websites since the good old days of Geocities in the late 1990s. Clearly, those were not my most elegant designs. Over the years I've acquired an eye for design, gained a love for typography, got hooked on Photoshop and Illustrator and picked up some programming languages like PHP, HTML/CSS(3), JavaScript and AS3.
View my Portfolio

Passion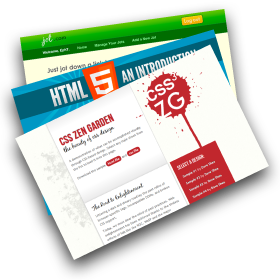 Since my earliest experiences developing for the web, I've found that there's nothing quite as enjoyable as that feeling after tinkering for hours nudging pixels here and there and tweaking and refactoring code... and then finally launching your creation. Coming in second to that would be that feeling you get after finally tracking down that misbehaving line of code and teaching it to behave.
Philosophy
In all my code and design work I aim for synergy: beautiful design empowered by beautifully written code. The way I see it, if you're one of the fortunate few who find something they truly enjoy doing, work at it with all you've got. If people are willing to pay you to do what you love, work even harder and get better: you'll enjoy it much more in the end.
Diversions
Game Time
I'm a bit of a gamer. I started at an early age on the original Sega Master System (I know, I'm old), and progressed onto almost every major console from Genesis to PlayStation 3. However, it's all about the PC games. I enjoy the occasional game of MW2 or SC2 (clueless? just Google it).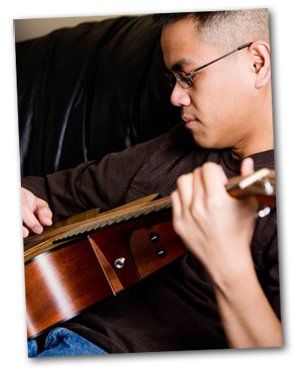 Life Beyond RGB
I play acoustic guitar. It's a great stress reliever and often that's what you need when you hit a design block. I love my Taylor 314ce, she's a beauty and she can really sing! One of these days I'll get around to posting a video or two of me jamming so you can hear "Taylor" for yourself.

My Taylor